Decor Workshop
Giving your decor a makeover has never been so easy
When you want to revamp your decor, sometimes you have too many ideas and sometimes you don't have enough. But in every case, you always want the right tools and the right advice to help you avoid making mistakes. Well look no further, because we've got all the solutions you need. Give your decor a makeover on your own or with help, it's up to you!
Our tools to use yourself
So you're the kind of person who prefers to do things yourself. Well, we've got a range of tools to make it easier for you too!
3D at Home app
Would you like to see our furniture directly in your own home? It is possible with our app. See a wide selection of our products on your smartphone or compatible tablet and view them from 360° in your own home. How practical!
Discover more
My Design Plan
Refurbish your home the simple and easy way with our online architecture software. Draw up your plans in just a few clicks and put Maisons du Monde furniture and decor wherever you want. This makes it much easier to see what your future home will look like!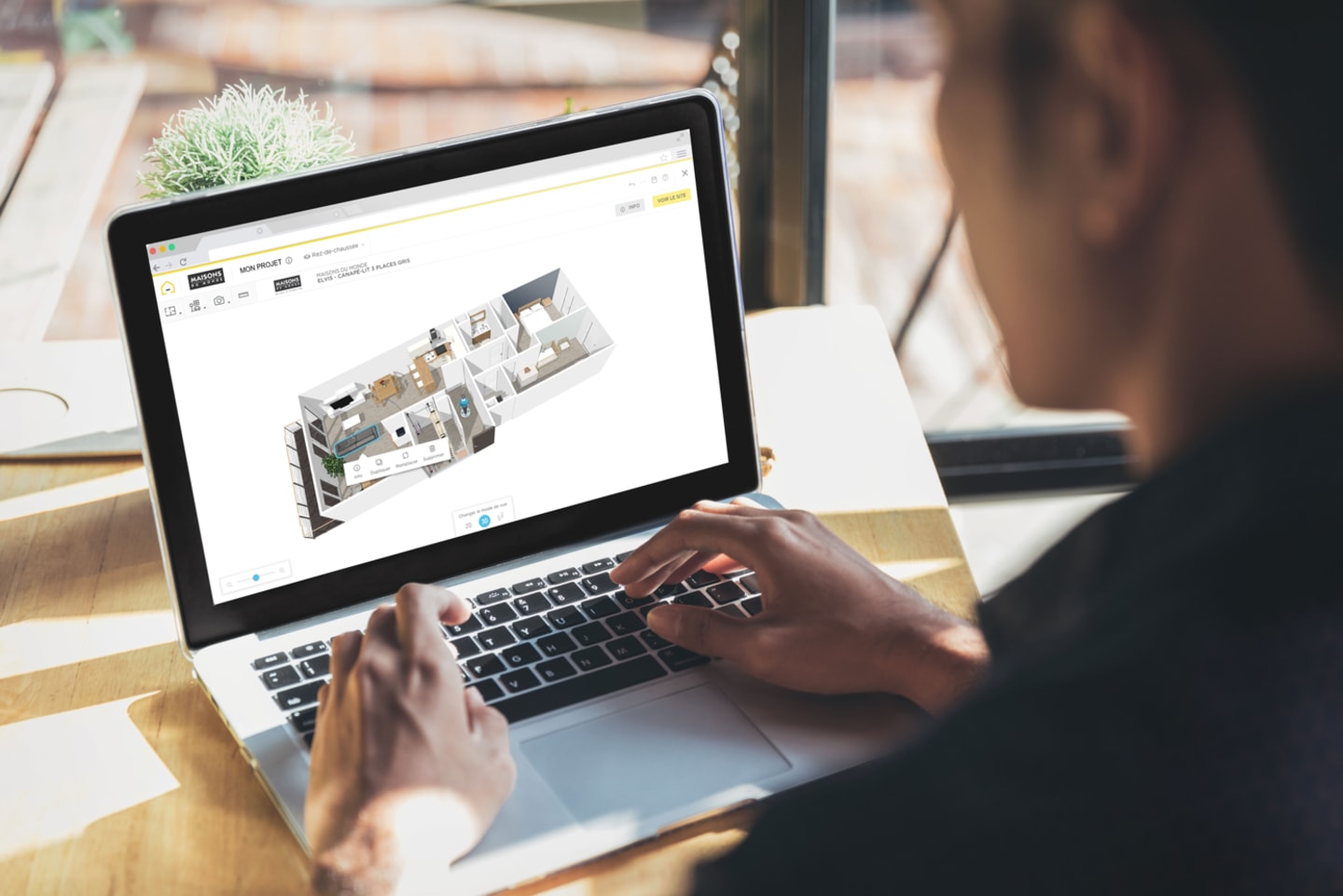 I didn't know where to start when it came to furnishing my new appartment. So I called on the Maisons du Monde interior designer to get a better idea of how my future living room would look. They gave me a very realistic 3D projection of my future room as well as a decor shopping list. And I used My Design Plan for my other rooms and did the layout myself. It was really helpful!