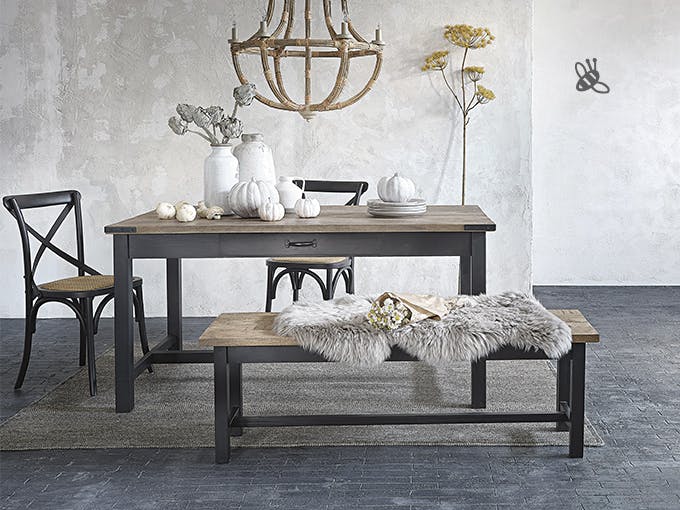 Country style
Breathe in some country air
Everyone dreams of having a house in the country. Well why not make your existing home country chic? A cosy and classy style, with our range, you can bring country charm to any home.
A rural style with a unique touch
Country homes muster thoughts of time spent with family and friends. Make your home the perfect place to welcome people with original touches and beautiful rural-inspired decor that's just to your taste.
See all new country styles
Escape to the country
Countryside chic
Authentic country style can't be beaten and when it's done right, it creates an air of serenity. Oak, linen and other fabrics close to nature help bring this trend to life. Mix your style with scattered flowers to bring nature inside and you've got the perfect recipe for country life, no matter where you are.
See all new country styles
Nature is making a comeback