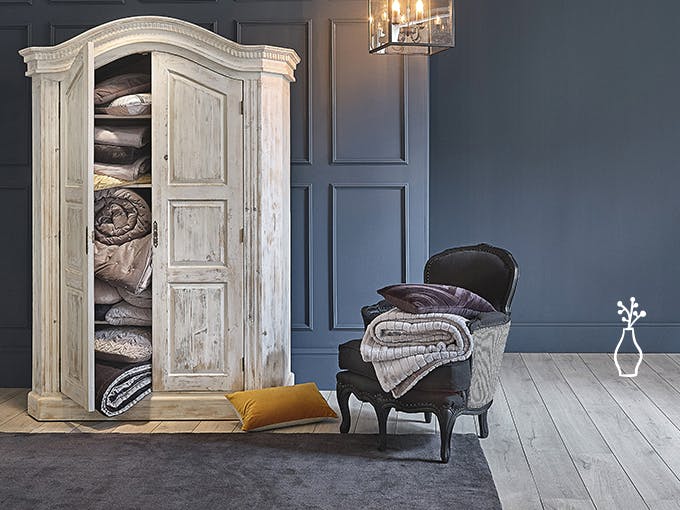 Classic Chic Style
Classic touches made modern
It's time to get to know a timeless style. The classic chic trend brings a romantic atmosphere to your home, without interrupting your modern ambience. Silky materials and delicate shapes are enhanced by light, natural shades while floral patterns help create a warm atmosphere. The classic style is one that never grows old.
Revisit the classics
Classic chic is a style that never ages, and for good reason, it perfectly matches other trends. You can blend eras and bring warmth to your home by mixing traditional furniture with modern materials, or opt for floral patterns for a dreamy classic style in your home.
See what's new in classic chic
A trend to fantasise about
Making history
Classic is back. Between baroque furniture, fleece throws, touches of velvet, and remarkable wall decorations, these statement pieces will bring a touch of classic chic. Don't forget, it's the small details that allow you to embrace this trend.
See what's new in classic chic
For head-turning style