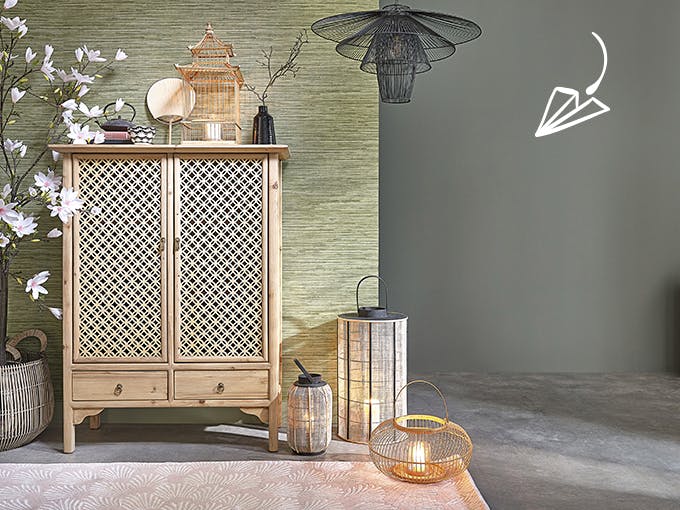 Exotic style
The essence of travel, at home
Whether it's a tour of Brazil or a visit to the Moroccan mountains that's inspired you, it's time to bring a touch of wanderlust into your home. With a range of calm, natural items and bright, exotic furniture, play with the textures and colours to give your home an authentic sense of style. You can really show off your adventurous side with this trend.
Get into the details
Visiting other countries is the perfect time to take style inspiration. Now, you can bring elements of your past and future travels into your home. Choose shades of wood that complement radiant colours and lights that will bring back memories of stunning sunsets in distant destinations. For an even warmer atmosphere, opt for braided accessories, embroidered or patterned rugs that will transort you to any destination your heart desires.
See travel inspired products
There's no need to go back
Trips that inspire your style!
Update your interiors with trends from your exotic travels. Choose a green wall or a colourful wallpaper to bring a touch of the tropics into your home. Between African-inspired ornaments, copper accessories and rattan furniture, a mix of styles will give you the perfect escape, without going anywhere! No matter if it's the bedroom, the living room or the entrance hall, every room suits the exotic trend. No need to pack your suitcase, this is a journey that begins at home.
See travel inspired products
Your travel souvenirs