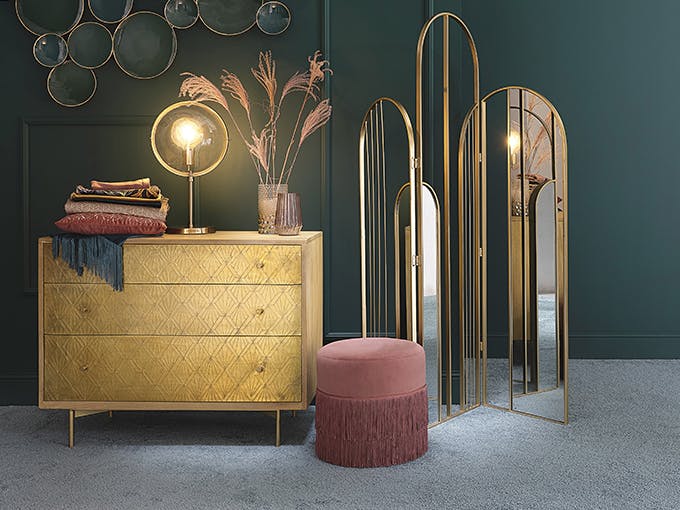 Vintage style
Put the past in the present
Iconic style inspiration from the '20s to the '60s isn't old school, it's vintage! Vintage style is loved for its original and dapper side, bringing a dose of retro spirit into our homes. Immerse yourself (and your home) in bright colours, pastel colours, futuristic shapes and furniture from days gone by. Remember, sometimes it's good to bring the past into the future, especially when it comes to home accessories.
When the old school becomes the new school
Immediate boarding, next stop: the 1920s and art deco! Between formica, velvet, rattan or even brass furniture and accessories, you have a huge choice of styles to bring to your home. Need a touch of colour? Choose from bold and bright, to pretty pastel colours for a warm atmosphere in your home with our vintage trend.
See what's new in vintage
The styles of the past are now in the present
Don't wait another minute
The time for great vintage options is now - at your place! Furniture with character is what we're after. Between caramel coloured leather, velvet hues and light wood furniture, your space will be updated with a mixture of materials...and eras.
See what's new in vintage
A more than perfect past