Outdoor furniture and decor collection 
Make your outdoor space the shining jewel of your home!
Sometimes you just want to chill in the sun... With summer slowly but surely making its way, Maisons du Monde will help you revamp your outdoor space. With our Outdoor Collection 2020, you'll find a wide range of furniture and home accessories to make your garden, terrace or balcony the best 'room' in the house. So, whether it's a sun lounger, an outdoor dining table, or simply a rug to bring the inside outside – you can choose!
See all outdoor
Grand gardens
Fancy lazing outdoors, in your garden or on your patio? Take a look at our outdoor selection and make sure your garden is ready for dining Alfresco, family time outside, or even a bar for drinks with friends. It's time to get outside.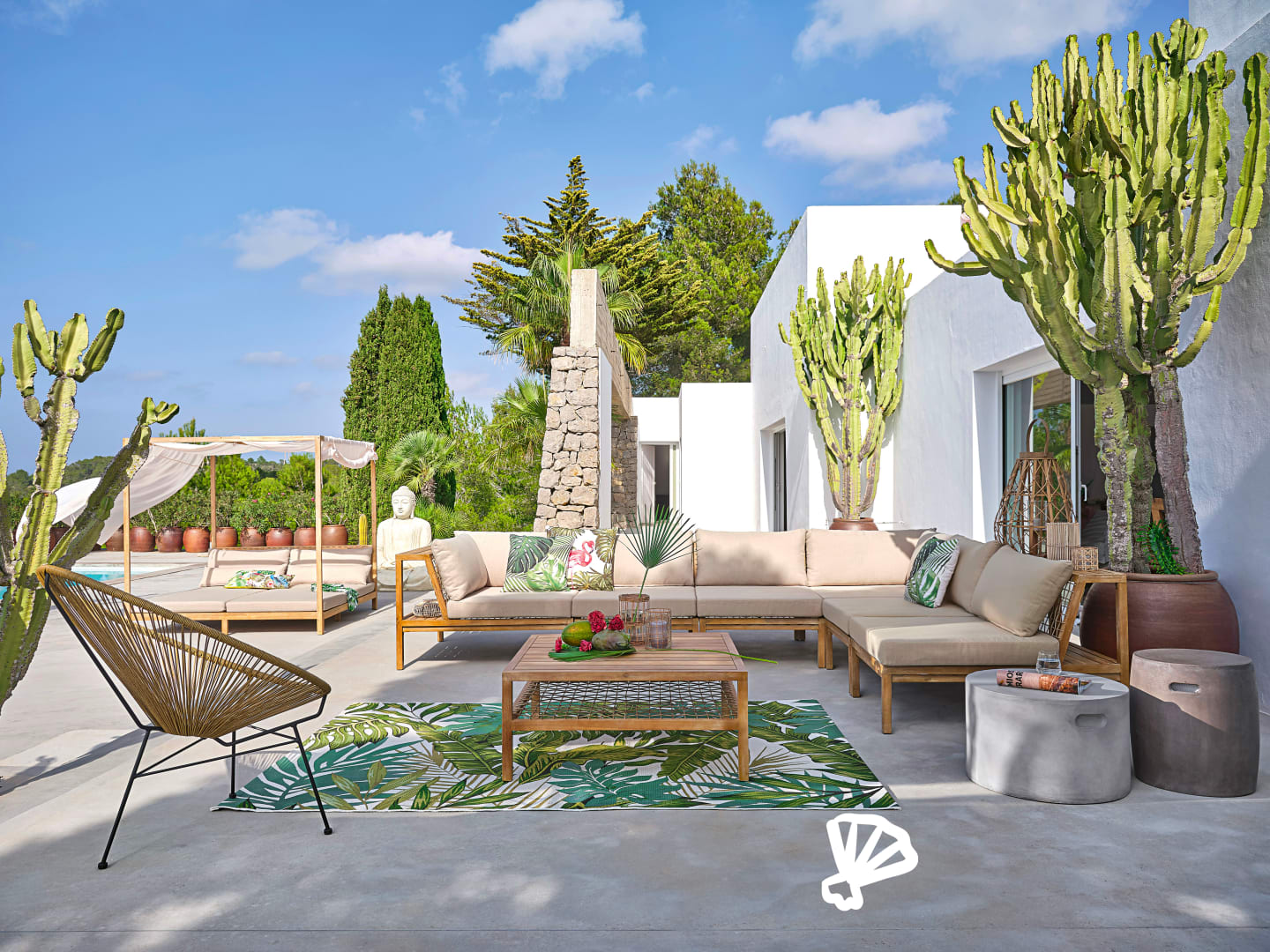 Brighten up the balcony
City living means outdoor space is hard to come by, but if you've got a balcony, we've got just what you need to bring it to life. Make your neighbours jealous with a wall covered in flowers, use modular furniture to make the perfect outdoor nook, or simply add a table for dinner outdoors.