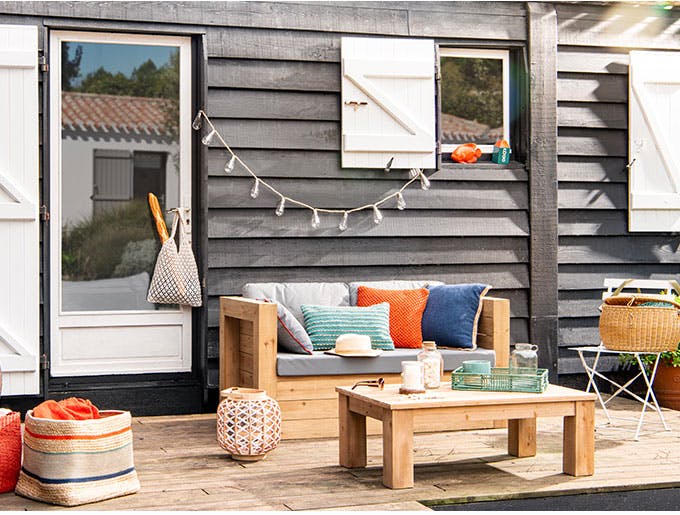 Atlantic Coast trend
Let's go for an edgy decor!
An evening by the sea, a walk with your bare toes in the sand... Are you missing it? Hoist the sails, because the Atlantic Coast trend awaits! Fall in love with seafront decor that mingles wood with a reclaimed look, all in warm, natural shades. Go fishing for great ideas with style as fresh as a sea breeze!
Get some Fresh Air!
Fill your home with a wave of fresh air! With Atlantic Coast, walk through your door and set off for new horizons. Some blue, some white, some stripes – finally some ideas with a salt tang. With your family or friends, now's the time to enjoy life outside over a platter of oysters!  So, ready to cast off?
All the Atlantic Coast products
Slip through the net!
3, 2, 1... recycle
Birds of a feather flock together? Not with the Atlantic Coast trend! Here no two things are the same, they're all unique pieces. Mismatched furniture, a blend of styles... give free rein to your imagination and mix up your interior to tell your own story. Finally a home which isn't lacking in character, just like you – now's the time to be original!
All the Atlantic Coast products
Don't look elsewhere!
Check out the latest interior design trends for spring-summer 2020