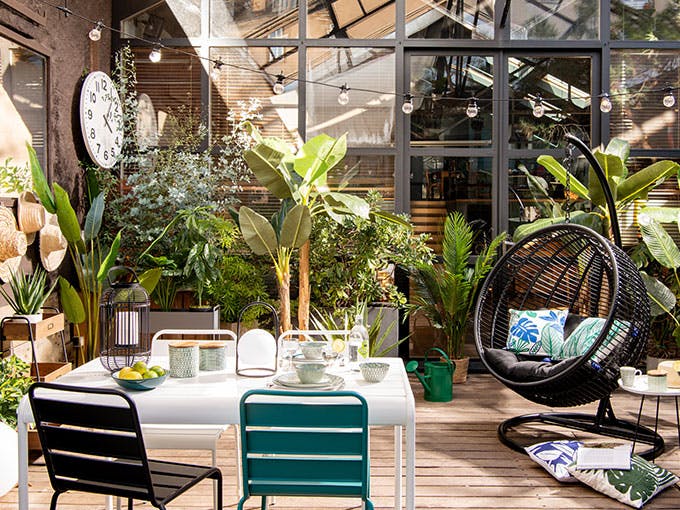 Green Patio trend
Green is coming to town!
Time to get back to your grass roots! Between graphic motifs and industrial touches, enjoy some peace and serenity with the Green Patio trend. We're getting back to nature with fresh, colourful designs: the best way to cheer up your interior. City-dwellers, trust us, you'll forget where you are!
A naturally graphic living space
Nature's colours are invading our homes: chlorophyll green, mint, emerald... Lush green tones meet luminous, white finishing touches. We've gone for graphic motifs, mosaic features and cement slabs.  From cushion covers and table tops to tableware and other pieces of furniture, you'll be blinded by the effect!
All Green Patio products
A medley of mosaics!
Ready to take over your decor
From living rooms to bathrooms, the Green Patio trend is all about contrasting materials. Natural woods and elegant metals: an industrial twist for an ambiance that's both modern and authentic. Combined with nature's organic tones, this style embodies a decor that loves to play with contrasts. So, if you love it when people admire your home, then it's time to enjoy some mix 'n match.
All Green Patio products
Go all out for clashes
Check out the latest interior design trends for spring-summer 2020