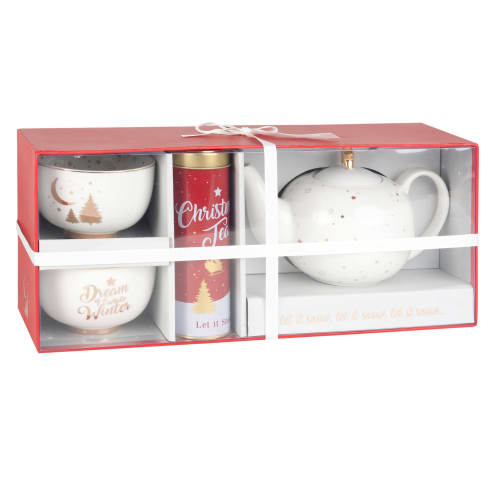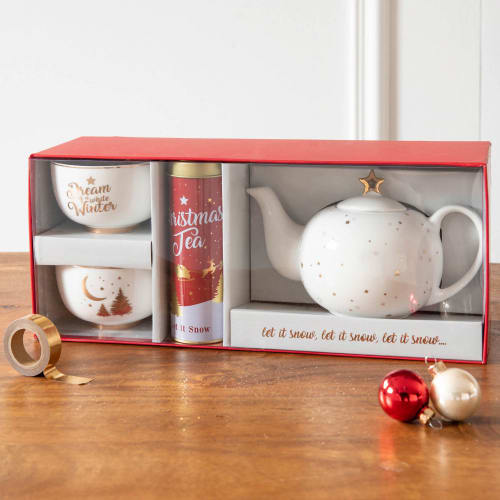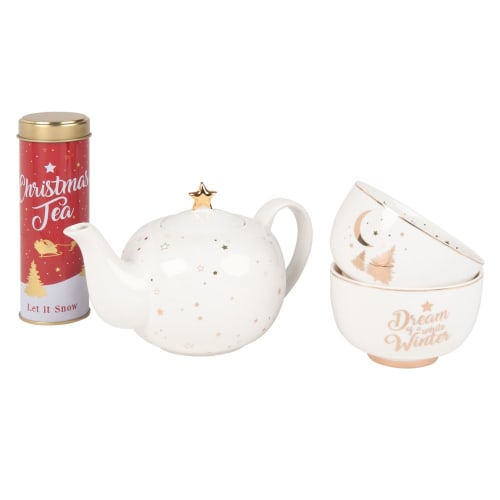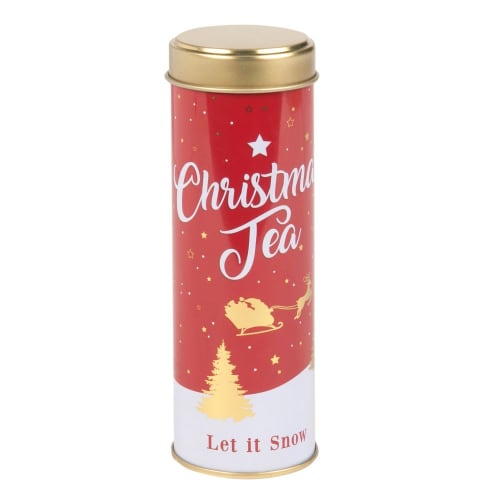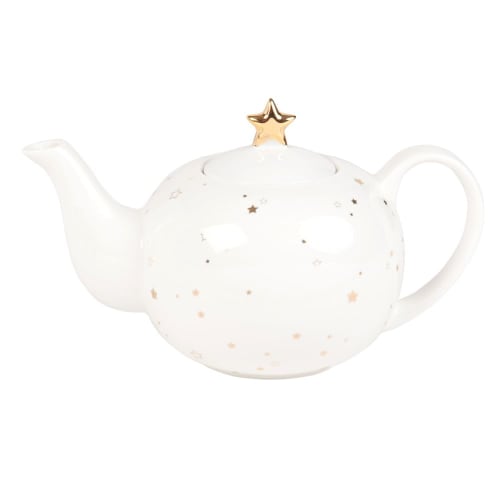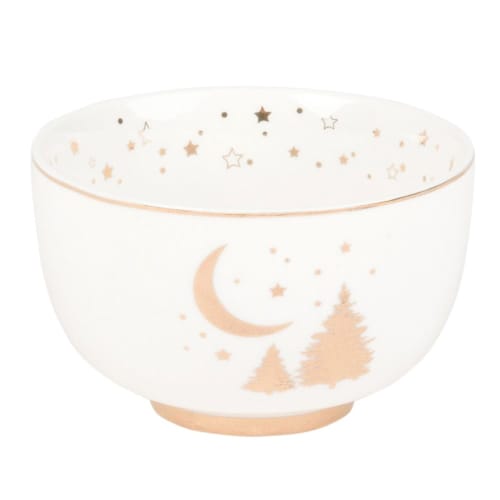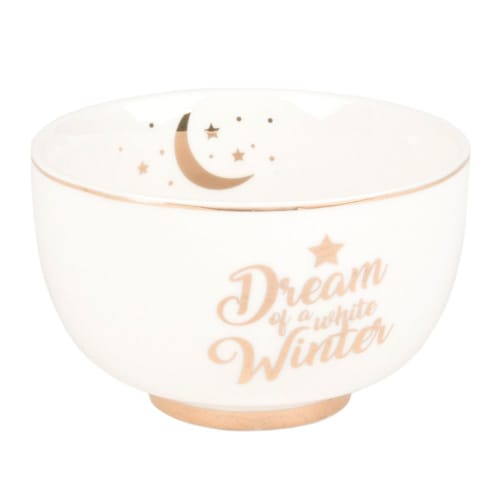 CLASSIC CHRISTMAS Tea Gift Set
In stock
The CLASSIC CHRISTMAS Tea Gift Set in Christmassy colours is just what you need this winter! It will introduce you to a spicy tea which is sure to conjure up so many childhood memories. And to allow you to really savour it, it comes with a white porcelain tea set flaunting a gold polka dot print. As a present or for when you have guests, enjoy sharing this gourmet gift set. Did you know...? Maisons du Monde offers teas blends made by Compagnie Coloniale.
Preparation tips: Every tea is different and to appreciate all their flavours, the temperature and infusion time really make a difference!

We recommend infusing our black teas selection between 80-90°C. This will preserve the taste, benefits and flavours of the tea, to ensure you really savour it!

As for how to prepare it, tea needs time - but not too much - to release its flavours. To really tickle your taste buds, Maisons du Monde recommends an infusion time of 3-4 minutes.

So settle down comfortably and savour these sweet, exotic flavours...
Product
Ref.: 186410
Weight (kg): 0.03
2 sections to be assembled
For use with food: yes
Not dishwasher safe
Main material: Porcelain
Not microwave save
Additional information
Ingredients : black teas, cinnamon 10%, cinnamon flavours 0,5%.

May contain: traces of sulphites, celery, nuts and milk.

Net weight: 50g /1,76 oz

Keep in a dry and cool place.

Tea from China.
Product packed in France.

Best before : 08/2021
Batch no: 300907
New
New